Staff@Work Survey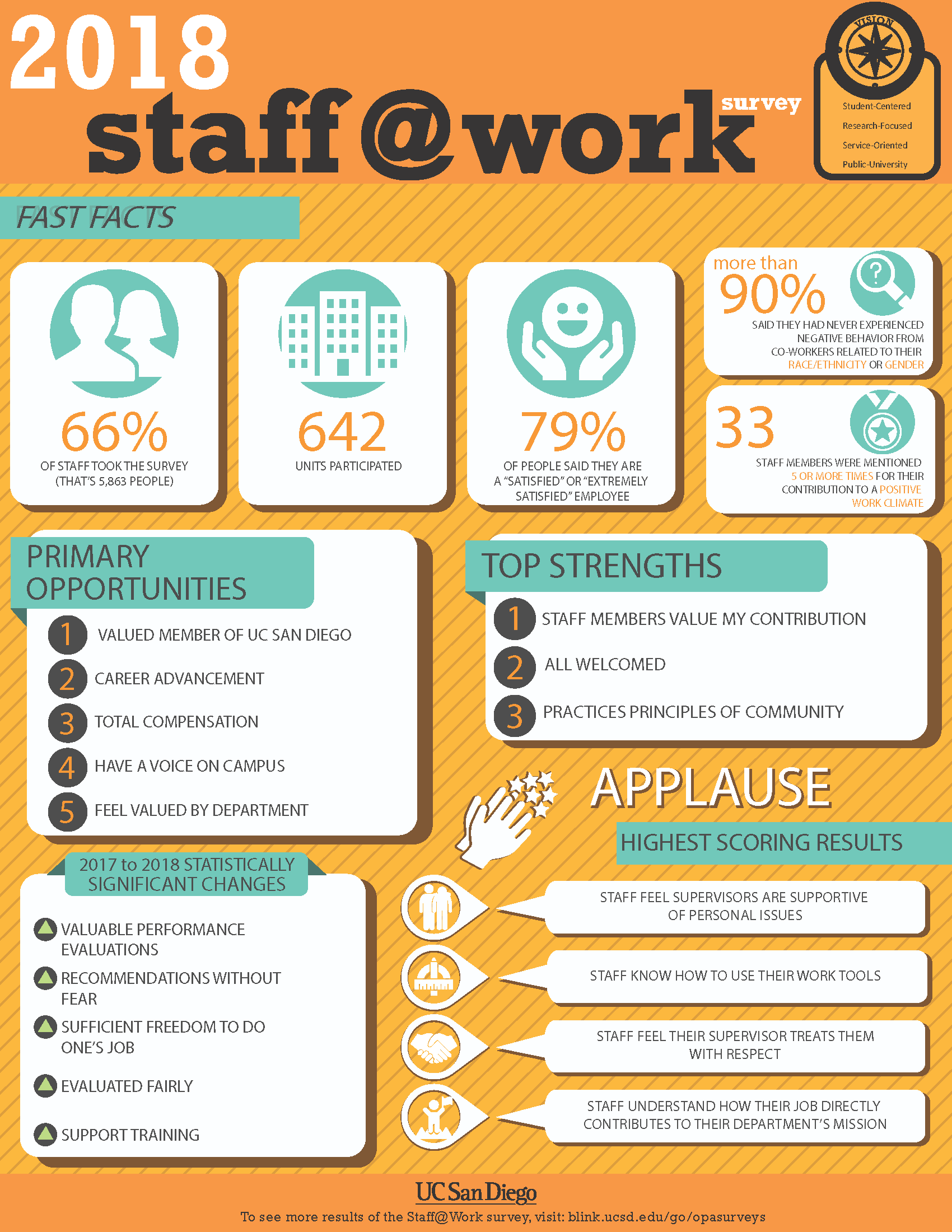 The Staff@Work Survey™ annually asks staff (both represented and not-represented) to contribute their anonymous feedback about perceptions of their workplace. The survey is the first of its kind in the UC System.
The survey has been statistically validated to measure 6 key dimensions concerning:
Satisfaction with the University
Department Mission and Goals
Department Diversity and Climate
Department Effectiveness
Supervisor Effectiveness
Employee Effectiveness
An additional 24 items ask respondents to indicate whether or not they have experienced any of a set of negative interpersonal behaviors, including behavior related to their race/ethnicity or gender.  People are also provided with items allowing them to self-identify their ethnicity, gender, sexual orientation, and other demographic categories.
Results
The results from the Staff@Work™ survey will enable UC San Diego department heads and Vice Chancellors to assess a climate baseline for their respective units, implement department specific interventions, and track progress.  
Download the 2018 Staff@Work™ Infographic (PDF).
Click here to view the staff members who were mentioned a total of 5 or more times in the 2018 Staff@Work survey for their exceptional work and contributions to a positive work environment.