Survey Program
UC San Diego is the first university in the UC System to annually assess customer and staff satisfaction and campus climate. UC San Diego was inducted into the Balanced Scorecard Hall of Fame in 2004 for its use and application of quantitative and qualitative information to enable data-driven decision making for operational excellence. More recently, the surveys and analytics program received the Focus on Efficiency Award in 2015 from the California Higher Education Collaborative, and again in 2018 with UCSD's Operational Strategic Initiatives.
A useful survey is more than just about asking questions - it's about asking the right questions in the right way so as to elicit the kind of answers that will transform and benefit your business. A thoughtful business question drives the appropriate analytical approach which in turn, provides meaningful data and actionable information.  For this to happen, you need a team of experts in the fields of social science, statistics, analytics, and software engineering.
Why Customer Surveys in a Service Environment?
We should know if we are helping to support the mission of the university.  We should be challenging ourselves to ask "Will what we did or decide today improve the researcher, faculty, student, or administrator experience and if not, why are we doing it? What are we doing well, what should we do differently?"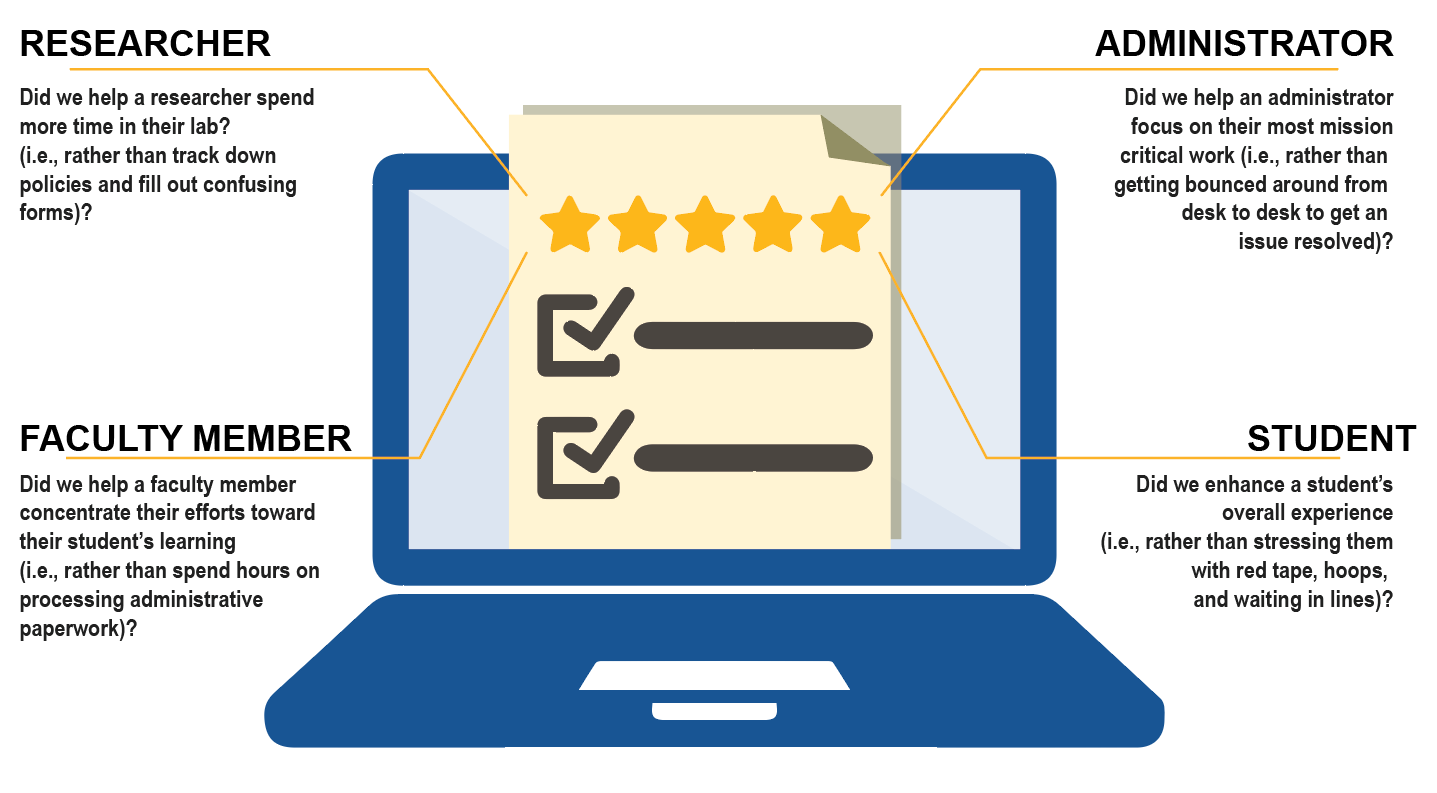 Download "Why Customer Surveys in a Service Environment?" (PDF)