Services We Offer
UC San Diego's Tritonlytics award-winning survey delivery system and analytics platform provides a secure and scalable means for both deploying enterprise surveys and the business intelligence required to make informed decisions based on the data collected from them.   
The Tritonlytics survey delivery system and analytics platform is a proven and cost effective solution for any higher education organization interested in making informed business decisions based on the sentiments of faculty, staff, students, and customers. 
Unlike many online survey applications that are geared for deploying ad-hoc and one-time simple surveys, the Tritonlytics system provides an organization with the ability to deliver validated and customized surveys year-over-year in a way that properly maintains and reflects the historical nature of that data in light of changes to the organization over time.  
View our services below to learn more about optimizing your department's service and effectiveness through the use of these instruments.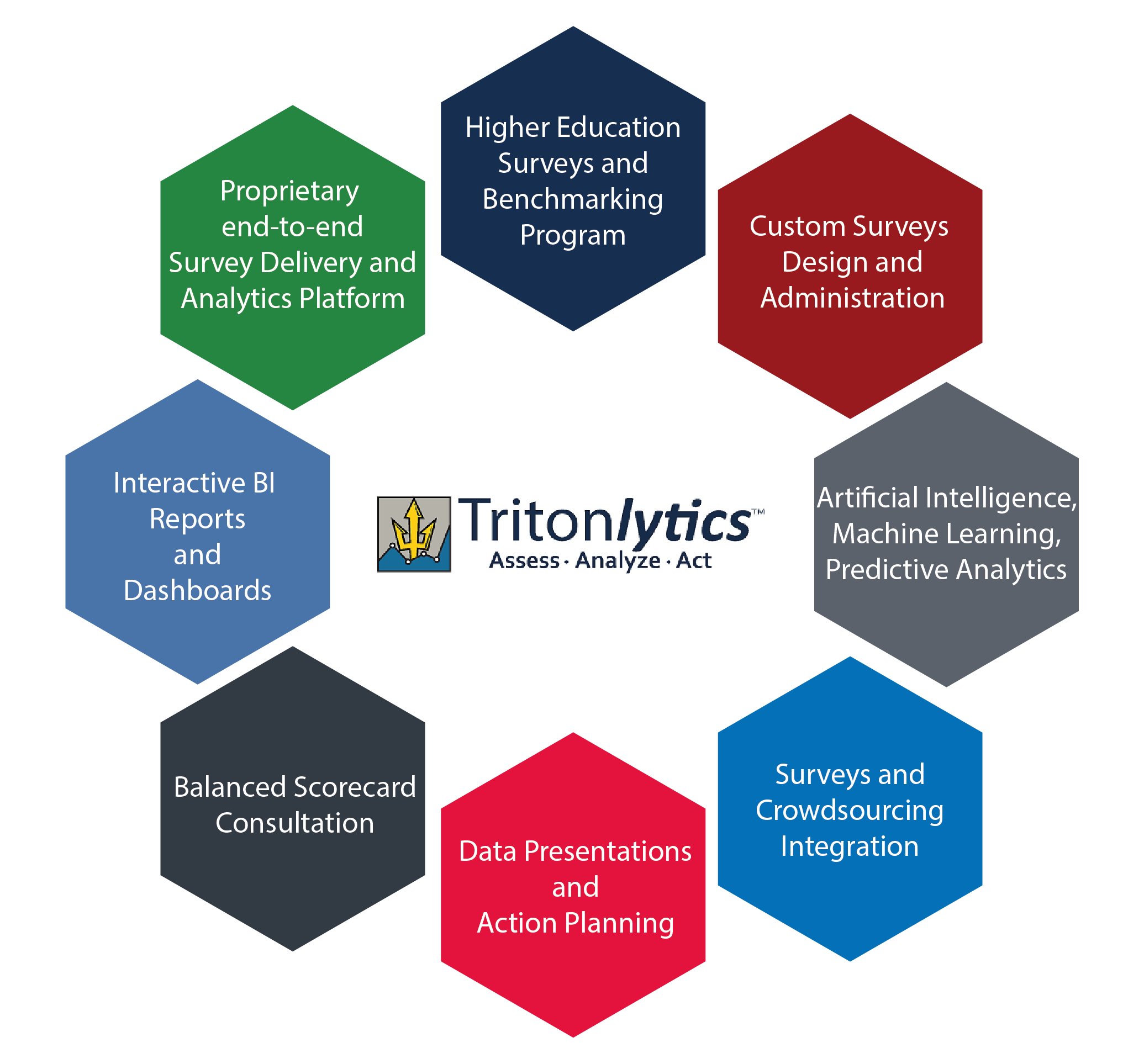 Download "Services We Offer" (PDF)
Note regarding survey accessibility:  In 2020, Tritonlytics completed an overhaul of the three major campus-wide surveys (CSS, SSS, and S@W) to be WCAG (Web Content Accessibility Guidelines) compliant. Although not a requirement to do so, we have enhanced our surveys to be fully accessible, removing any barriers that are preventing users with disabilities from accessing and interacting with our surveys (examples — color and clarity contrasts for color blindness or sight limitations, seizure safety, text alternatives, adaptable content, keyboard free navigation for physical disabilities, and more).  In addition, we run SiteImprove to ensure clients' survey websites are ADA-compliant.