Customer Satisfaction Survey:
General Information
Survey Purpose

The annual Academic and Staff Customer Satisfaction Survey has been used at UC San Diego since 1994, originally to provide key metrics to inform Balanced Scorecards for performance management in core business units across campus. The purpose of this survey is to establish an objective framework for continually assessing the effectiveness of campus administrative services.  
Download "Things to know about the 2021 Academic and Staff Customer Satisfaction Survey" (
PDF
).
Gift

As a token of our appreciation for your time, you can select your choice of one of the following UC San Diego logo gift items: mug or lunch bag.  Gifts may be redeemed between October 20 and December 3, 2021.  Selection is limited to stock on hand and while supplies last.  
After you submit the survey, click on the link to view your gift voucher and unique barcode.  Save your gift voucher and barcode number to redeem your gift. 

If you would like to send one representative from your department to redeem the gifts, please have everyone's gift voucher with barcode ready to provide to the Campus Curbside Office.

Redeem your gift at the Campus Curbside Office located at the Gilman Parking Structure: 9375 Russell Lane, La Jolla, CA 92093 (enter from Russell Lane).  You may drive up or walk up between 9:00 am and 6:00 pm, Monday - Friday.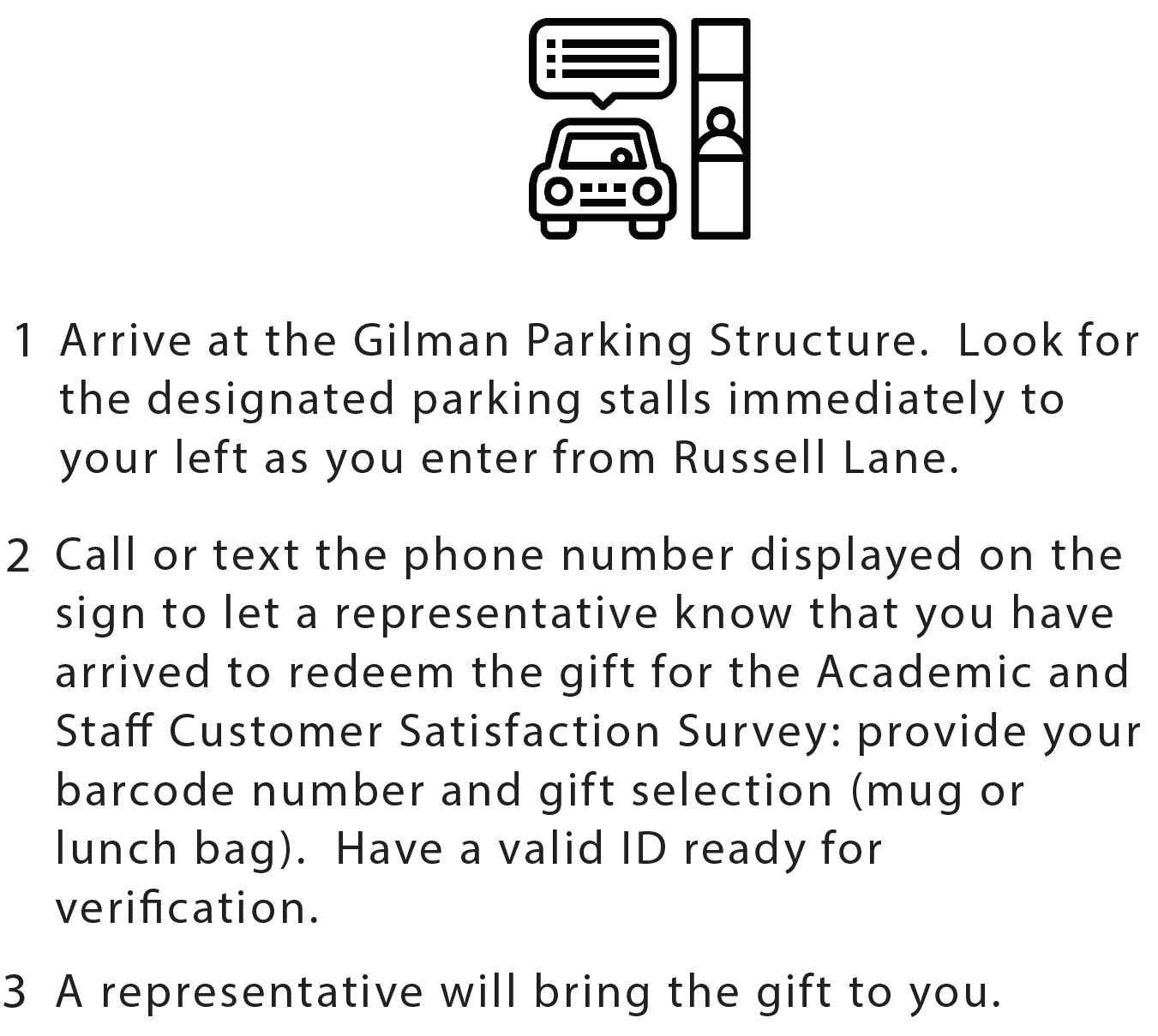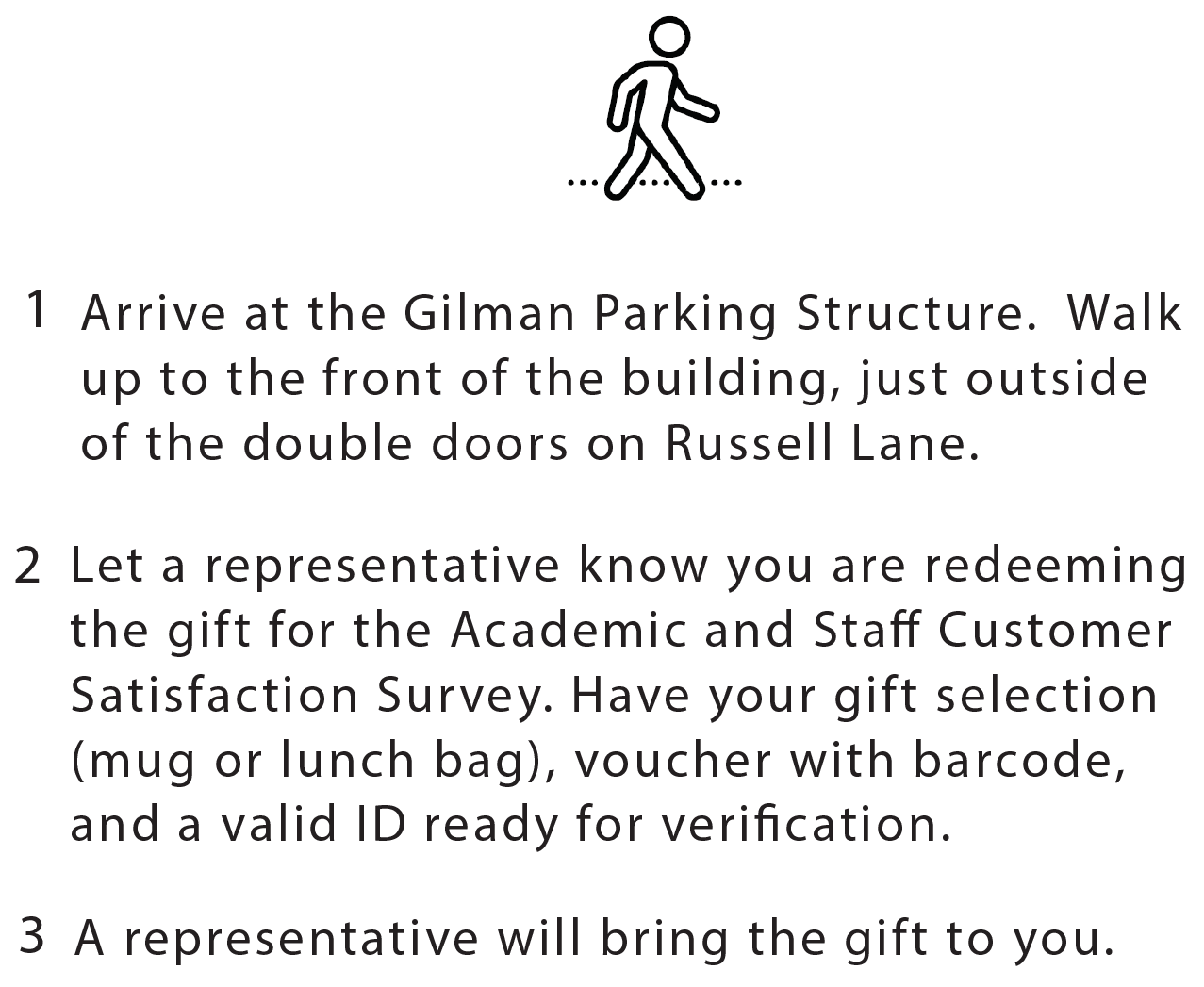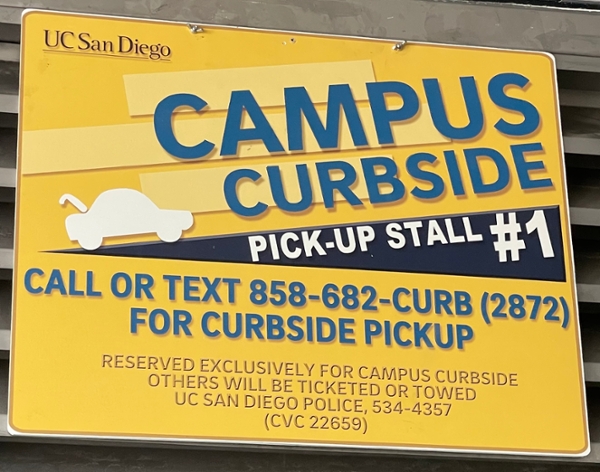 Grand Prizes
To show our appreciation and support of continuous improvement and our campus, you will also be automatically entered in a drawing for a grand prize upon completion of the survey. 
Prizes:
Virtual Yellow Belt training (5 winners total)
$100 UCSD Bookstore Gift Cards (10 winners total)

The first 1,000 respondents will have a chance to win a Bookstore gift card (3 of the 10 winners will be selected)! Respondents may only win once.
Official rules apply.  View the grand prize flyer for more information (PDF).
Information Use
To learn more about results and actions taken from past survey results, visit the Actions Taken page of our website.  The results from previous years of conducting the Customer Satisfaction Survey (CSS) have helped participating departments use data to prioritize initiatives and identify opportunities for improvement. 
Survey Results
Approximately one month after the survey closes, departments will receive a copy of their survey results.  At the beginning of the Winter quarter, Organizational Assessments and Strategy (OAS) will meet with VC areas to review results.  Results will also be posted on the Tritonlytics website. 
The 2020 survey results can be found here.
Taking the Survey
All faculty and staff are eligible to take the survey.  You can log in to the survey by entering your Single Sign On (SSO) credentials.  Individual responses are
confidential
and no responses will be connected with individuals.